Beware
A word to the wise:
A visit to Washington D.C. anytime in the month of August is a very bad idea.
Sometimes, the creative mind must wander to unknown realms to escape one's own stink. In other words, I needed a change of scenery–and brother did I ever get one.
Lots of people

Lots of dogs

Insanely hot
The Smithsonian was neat-o.
I also slightly stalked a woman who had a haircut I wanted to show my hairdresser. Was that creepy of me? In this land-o-tech, how many times, do you suppose, has someone taken a secret pic of you? *soul shudder* There you go. Give that one a think before you run to the store without your bra.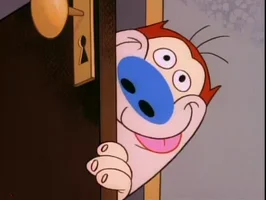 Fall could be my favorite season. I've been digging into a tiny bit of yard work. Tiny means microscopic, compared to some of you people. Tennessee is a great place to be when the days shorten.
It's time to get the holiday lists rolling. Gifts, cards, events, meals, so many happy(?) tasks to sort out, I don't know where to start. It can be overwhelming to families with limited resources, small children, or painful memories. As we head closer to the crazy, don't let it harsh your mellow.
Some Mellow-Maintenance Strategies:
Keep notes on a small pad in your purse, on your fridge, or in your phone. You may have a stellar memory, but every system is vulnerable to overload.
Oh, my goodness, if you can do it ahead of time, make time to do it, whatever it is. December-you will be so thankful for September-you.
When money is tight, use your noggin and be creative. Scope the Internet using key words like "budget" and "holiday family activities."
Remain true to your skill set. If you're a baker, bake. If you're a knitter, knit. Get it?
Reject the guilt. This is very close to my personal mantra. Trust your instincts, and let the nay-sayers "nay" somewhere else.
Finally, be realistic. Don't overextend yourself into some project or adventure that is too much: money, time, exertion, strain, blood, sweat, tears, etc.

Just say NO.
Note or Not
Okay, I'm weird (we established that, oh, so long ago), but I make notes on my notes about how well things went, like:
Taking notes and keeping notes (don't go nuts; stay practical, my little perfectionists) helps next year's experience. Looking back on my notes helps me to avoid making the same mistakes over and over. Streamlining saves so much time, weeping, and gnashing of teeth.
Start asking around, now, about who might want to go where for what and when. I'm telling you, it may seem like overkill, this early, but we're not looking for hard-and-fast answers, yet. We just want the procrastinators among us to get groovy with it. It helps the flow, later, to plant the idea, now.
Singles
Would you like to host other singles? Start a roving conversation among your buds about it. Eat together, shop together, laugh and cry together. Include singles of all ages. Build a bonfire (why do I like to burn things?), hike and camp at your comfort level. Don't push it; just go tree-huggin' or desert stompin'. Shoot, just sit on your back step with a neighbor, and watch the sky.
What are your favorite autumn things to do? Here's a few of mine:
watch Lord of the Rings
crawl the web for recipes
read gardening books
enjoy the last of the local gardens
burn things
Fear not, loved ones, I haven't forsaken my sewing machine. Just changing gears for the next good thing.
Everyday, create your life.